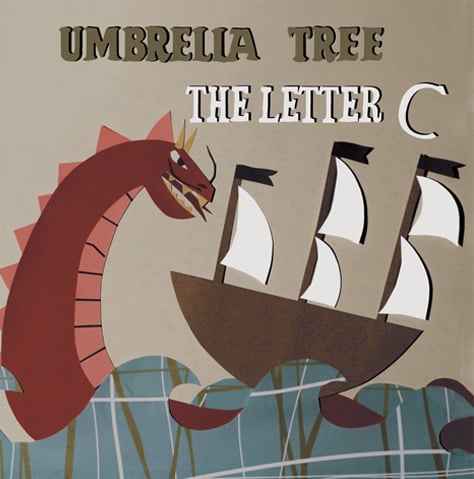 The Letter C (CD & DVD)
$

10.00

/ On Sale
---
---
Our third full-length record released in 2009 featuring 16 original tracks + a DVD with 18 music videos!
1. His Majesty Grows Suspicious
2. Periscoper A
3. Claire In Cairo
4. Uncle William
5. Show And Tell
6. Samuel Crawford's Widow
7. Starfish
8. Ocean Sober
9. Souls Are Warm Like Eskimos
10. Periscoper B
11. Spit Like A Soldier
12. I Wish I Was But I Regret to Inform You
13. Letter To Mary
14. Periscoper C
15. Child Bride
16. Professor Pierre Aronnax
"Umbrella Tree's new album, The Letter C, expands mightily on the visual aspect of what they do. It's a CD and DVD: 16 tracks of shape-shifting, literary-minded—and thoroughly arresting—indie prog-rock, and a video for each and every one, all directed by Pearson."
-Jewly Hight, Nashville Scene, 2009
"The Letter C--a two-disc set including a DVD full of videos--is a troubling album masquerading as a comedy. And like an actress or widow, it puts on a brave face and steps into the light."
-Amie, Duck and Cover, 2009
"Overall with Umbrella Tree, there seems to also be a "cute" vs. "dark" battle, but on this effort, darkness definitely wins out."
-Ernie Paik, Chattanooga The Pulse, 2009